If the hat fits…
If the hat fits…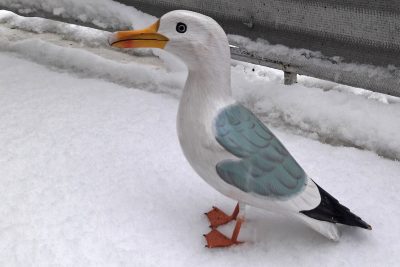 Well, shiver me timbers! Literally. (Don't forget I'm wooden). Snow! We're back in Austria and what a shock to the system it is after all that wonderful warm Portuguese sunshine. Luckily for me, my webbed feet make pretty good snow shoes, but brrrrr, it's cold. I think I am going to have to break out the winter wardrobe…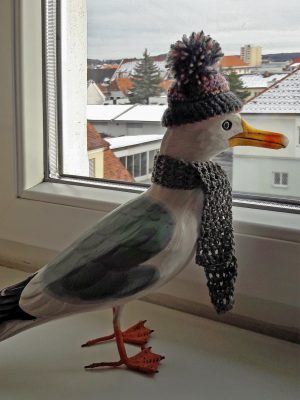 Ah, that's better.
Just in case we are going to be here for a while, I think a change of outfits might be a good idea. And a bit of colour to brighten up these dark winter days would be no harm. What do you think?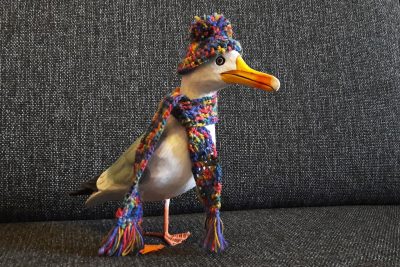 Don't tell the Oldies, but I am kind of enjoying being wrapped up all warm and cosy here on my window sill, watching people rushing by in the freezing temperatures outside. Those lights they've put up around town give the whole place a lovely atmosphere too…
Of course! Now the penny has dropped. It's Christmas! Last year it went by in a bit of a blur if you remember http://www.gullibletravels.net/2016/11/27/early-celebrations/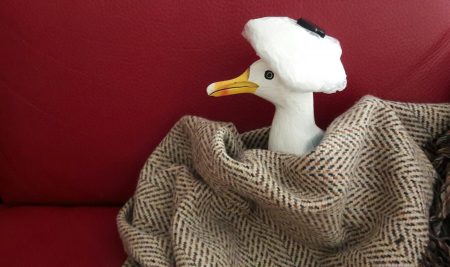 I don't.
Anyway, I think it's time to change the headgear and…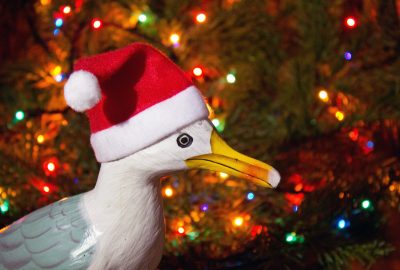 … wish you all a very Happy Christmas, Nollaig Shona, Frohe Weihnachten, Joyeux Noël, Hyvää Joulua … and that jazz.
Have fun!